Ringtones and Alarm tones for mobile phones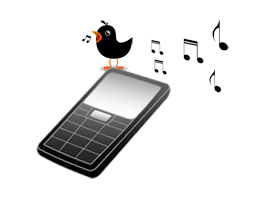 Packages of bird sounds selected from the habitat types featured in the new digital album Bird Sounds of Sri Lanka Habitat Edition 2017 are offered below. The selected sounds have been specially prepared for use as ringtones and alarm tones (for morning wakeup calls) on mobile phones. Each package contains two bird sounds, one for each of these two purposes, selected from the named habitat type of the album.
A link will be sent via email to download the selected package/s. Once a package is downloaded the two bird sounds in it can be copied to a mobile phone's memory and then allocated one as  the ringtone and the other as the wakeup alarm tone as desired, through the phone's 'Settings' menu.
The selected bird sounds have been specially prepared and optimized for these purposes, and their audio quality tested on several mobile phones to ensure that they are heard clearly even in a rather noisy environment.
The packages are available from August 2017 onwards.
The price of a package : LKR. 350/-

Photos by Sudheera Bandara