Sound Recording Trips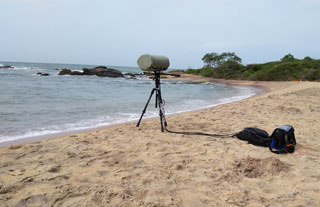 Sri Lanka, being a large tropical island, consists of many natural habitats from golden sandy beaches to vegetated freshwater wetlands and open grasslands, low-lying dry scrublands to tall dry forest and wet rainforest, and moisture-laden cloud forests up in the hills.
All these habitats habour rich wildlife and produce wonderful vibrant soundscapes. Sounds of birds of many species and other animals including insects dominate in the daytime soundscapes, and in the nighttime frogs and numerous insects with at times an owl or nightjar. Especially the dawn chorus at all these habitats is usually rich and beautiful. These places are ideal for wildlife sound recordists who are looking for tropical soundscapes for their collections.

We can help with arranging sound recording trips to these places and provide field assistance to find the best sites for your needs and then the best recording locations at the sites. We are already experienced in conducting very successful trips of this kind.
Please contact us for more details.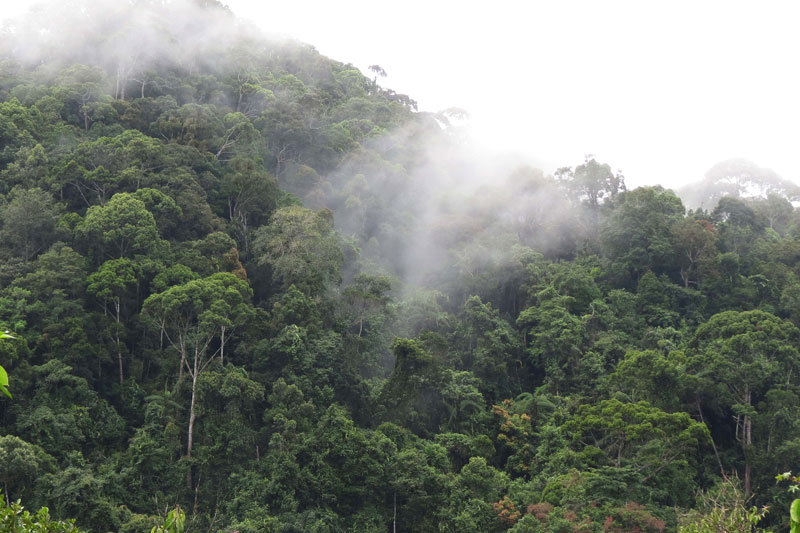 Morning in rainforest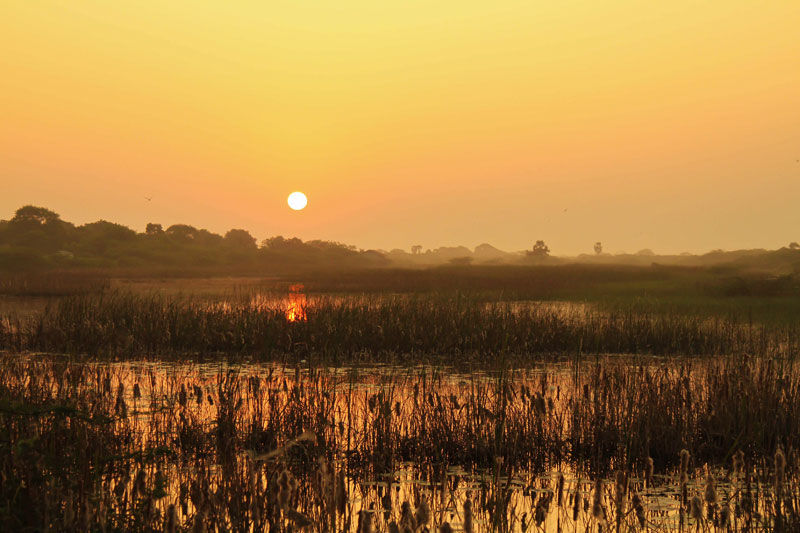 Sunrise at a northern wetland
(Photo by Varuna Abeyratne)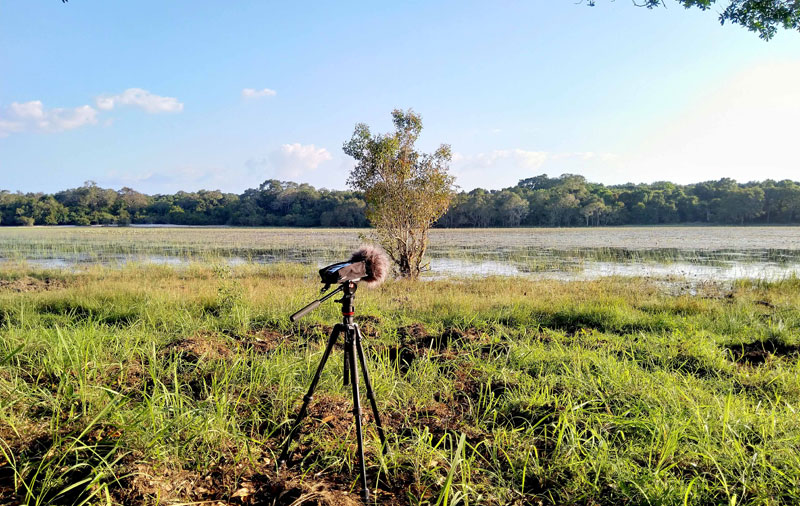 Dry zone wetland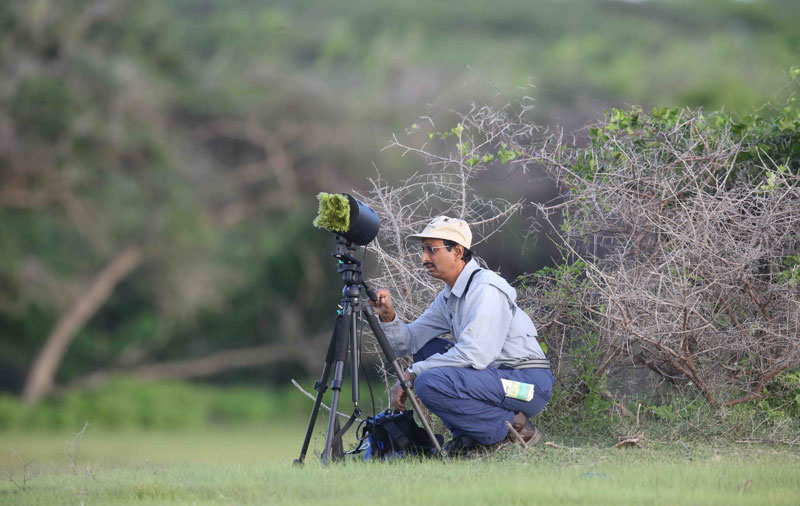 Recording the singing skylarks in a northern grassland
(Photo by Varuna Abeyratne)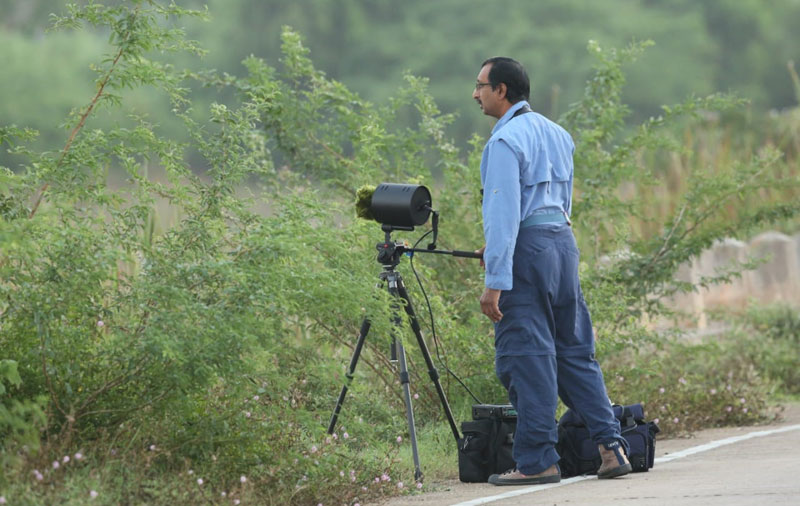 At a roadside wetland
(Photo by Varuna Abeyratne)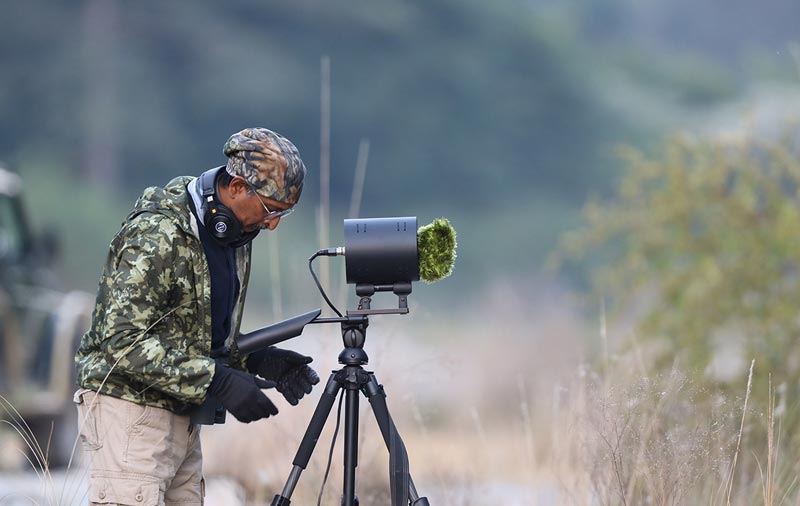 In North India, 2019
(Photo by Uditha Hettige)