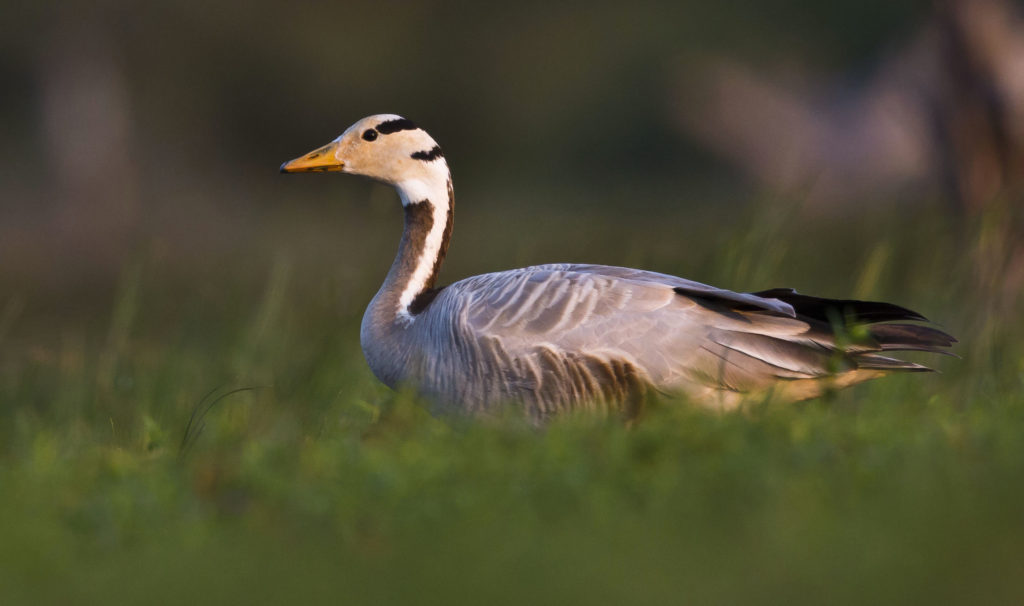 Bar-headed Goose – my 400 bird species in the country!
On 30th December morning I managed to see this beautiful goose at Korakulam wetland in Mannar. Following the directions given by my friend birder Sudheera who saw it in the previous days, I found the bird by the small water hole at the location. I enjoyed my 400 'life bird' with prolong scope views while it was feeding and resting by the water there. This goose was first found and photographed by Ravi Darshana (a member of Ceylon Bird Club) on 19th Dec. at this site and the sighting became the first confirmed record of the Bar-headed Goose (Anser indicus) in Sri Lanka. Thanks to Sudheera for providing the photo featured here.                                            
Bar-headed Goose at Korakulam. Photo by Sudheera Bandara.